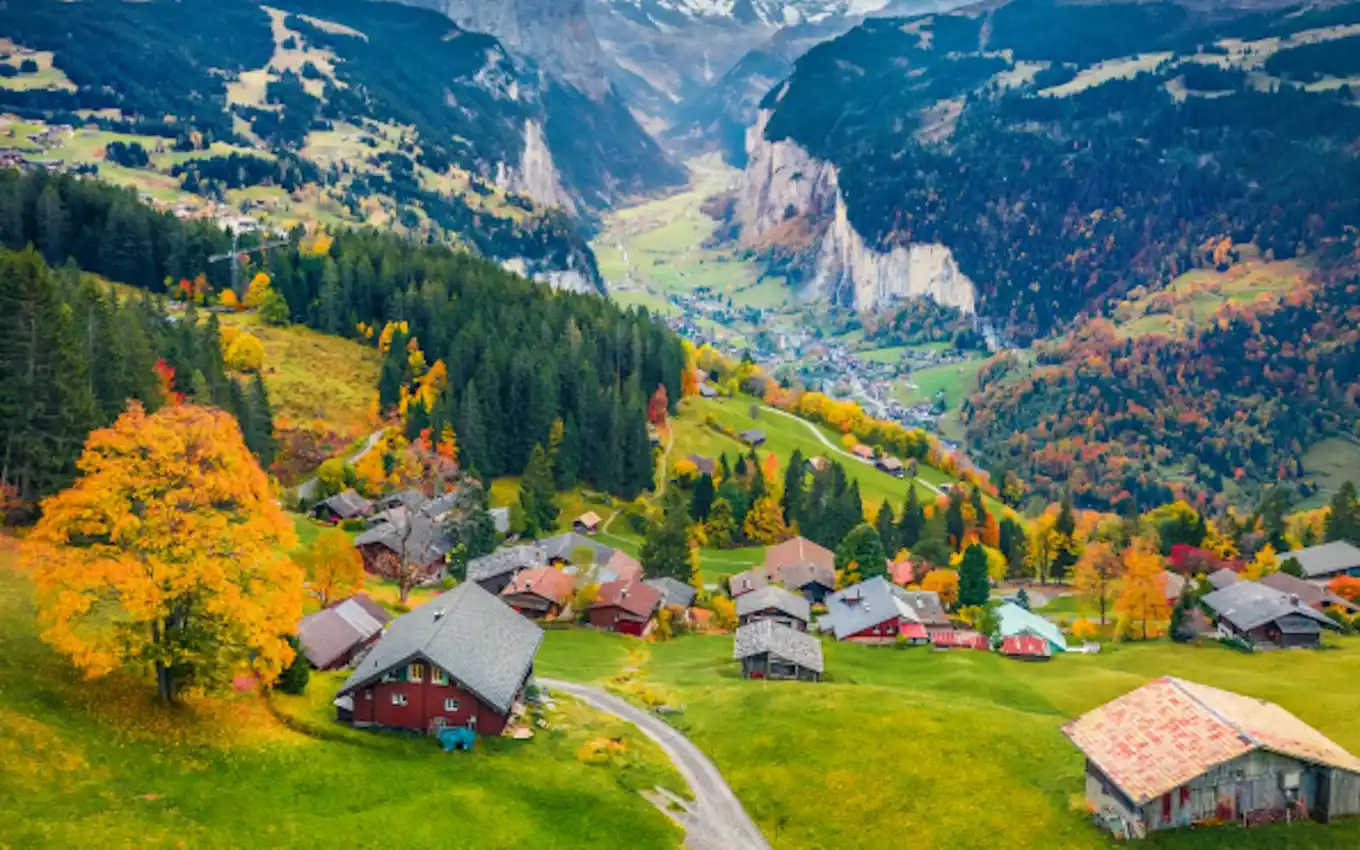 Record-breaking rise in prices in 2021
Average price per m² of houses and apartments
4th quarter 2021: prices variation in the 15 largest urban areas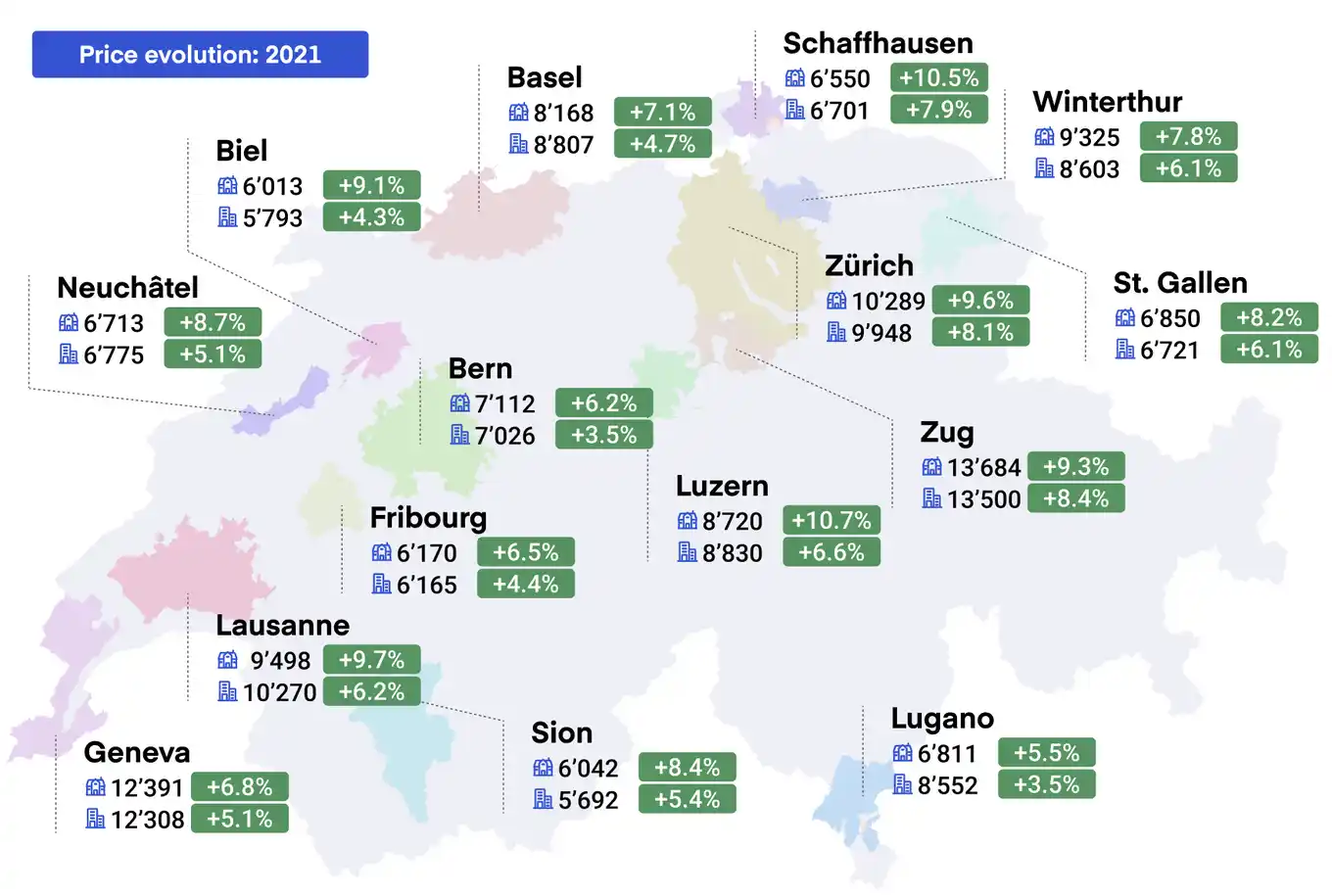 Real estate prices rose faster than ever in 2021. What can we expect for 2022?
In 2021, the price increase is historic; +7.8% for houses and +6.2% for apartments, in just one year. Even though the 4th quarter shows a slight slowdown, prices are still up by 0.5%.
In 2022, prices are expected to continue increasing, but are unlikely to reach the annual growth rate observed over the past 12 months.
A strong price increase outside of urban areas
Buyers want to live in larger spaces and are willing to move away from city centres. This trend has continued long after the pandemic arrived: remote working has made the countryside and tourist areas more attractive. This is confirmed by figures: prices have risen at the same rate, or even higher, in rural areas than in urban areas.
For example, in the Zürich region, the cantons of Aargau (+9.8%), Thurgau (+9.8%), and Solothurn (+8.4%) show a price increase of houses at a similar rate as Zürich (+9.5%) during the last year. If we compare this to the pre-pandemic period from 2016 to 2019; prices in Zurich (+15%) had risen 25% to 50% faster than these three neighbouring cantons (Thurgau +12%, Solothurn +11%, Aargau +10%). See graph below.
Evolution of house prices in Switzerland: Comparison before and after the pandemic

The case of Bern illustrates this dynamic well, the price of apartments in the canton has increased by +7.6% against +5.5% in the city. In comparison, during the period 2016-2019, the trend was completely reversed: prices in the city (+7.1%) had increased significantly compared to the canton (+5.6%). Even though it has been less marked, this same phenomenon can be observed in Basel and Lausanne.
The prices of individual houses have been soaring for the past 24 months and this is confirmed. This is due to a demand that remains strong, and a stock of available properties that should not increase near agglomerations. This forces buyers to consider more distant municipalities. Overall, real estate prices have risen much faster (+35%) than wages (+7%) over the past 10 years.

Tourist regions appear to be the big winners
As illustrated in our study about real estate prices in ski resorts, the appeal of the mountain and domestic tourism has increased tenfold over the past 12 months. In the top 5 of the strongest increases at cantonal level appears 3 Alpine cantons: Glarus (+13.6%), Grisons (+12.8%) and Nidwalden (+12.3%).
In Valais, we are observing a return to a price increase after several rather flat years (houses +5.6%, apartments +4.8%).
In the Ticino region, after several years of prices in decline, we have for the first time exceeded the prices reached in 2017.
The desire of buyers to own a secondary or even a primary residence in the mountains benefits all the Alpine tourist regions. In the most affordable resorts, the price increase has been comparable to one of the high-end resorts since 2019 (+13.8% against 14.1%).

In 2022, prices should continue to rise, but not at the same pace
In 2021, the very strong demand met a significant lack of stock. The historically low-interest rates and the changing behaviours due to the pandemic have urged buyers to accelerate their purchase projects. As a result, buyers have turned their interest towards more distant and tourist regions, which has resulted in price rises across the country.
While inflation in neighbouring countries is close to 5%, the Swiss National Bank (SNB) has announced only 1% in Switzerland. This situation, combined with the strong Swiss franc, leads us to believe that the central bank will not raise the key interest rate over the short term, as it announced last December. In this context, we believe that demand should remain very strong in 2022.
At the same time, the construction of new homes in Switzerland is not expected to accelerate over the next three years, according to economists' forecasts. The stock of properties for sale should thus not increase in the near future, which should continue to put prices under pressure.
Finally, global issues affecting supply chains have led to a sharp increase in the price of construction. For example, raw materials such as steel and wood have seen their prices increase by more than 50% and 20% respectively in the last year.
To conclude, the pandemic has once again proven that in times of crisis, buyers and investors find refuge in real estate. Despite a macroeconomic and political situation that is difficult to predict, in the current climate, prices should continue to rise over the next 12 months.
Agglomerations: evolution of house and apartment prices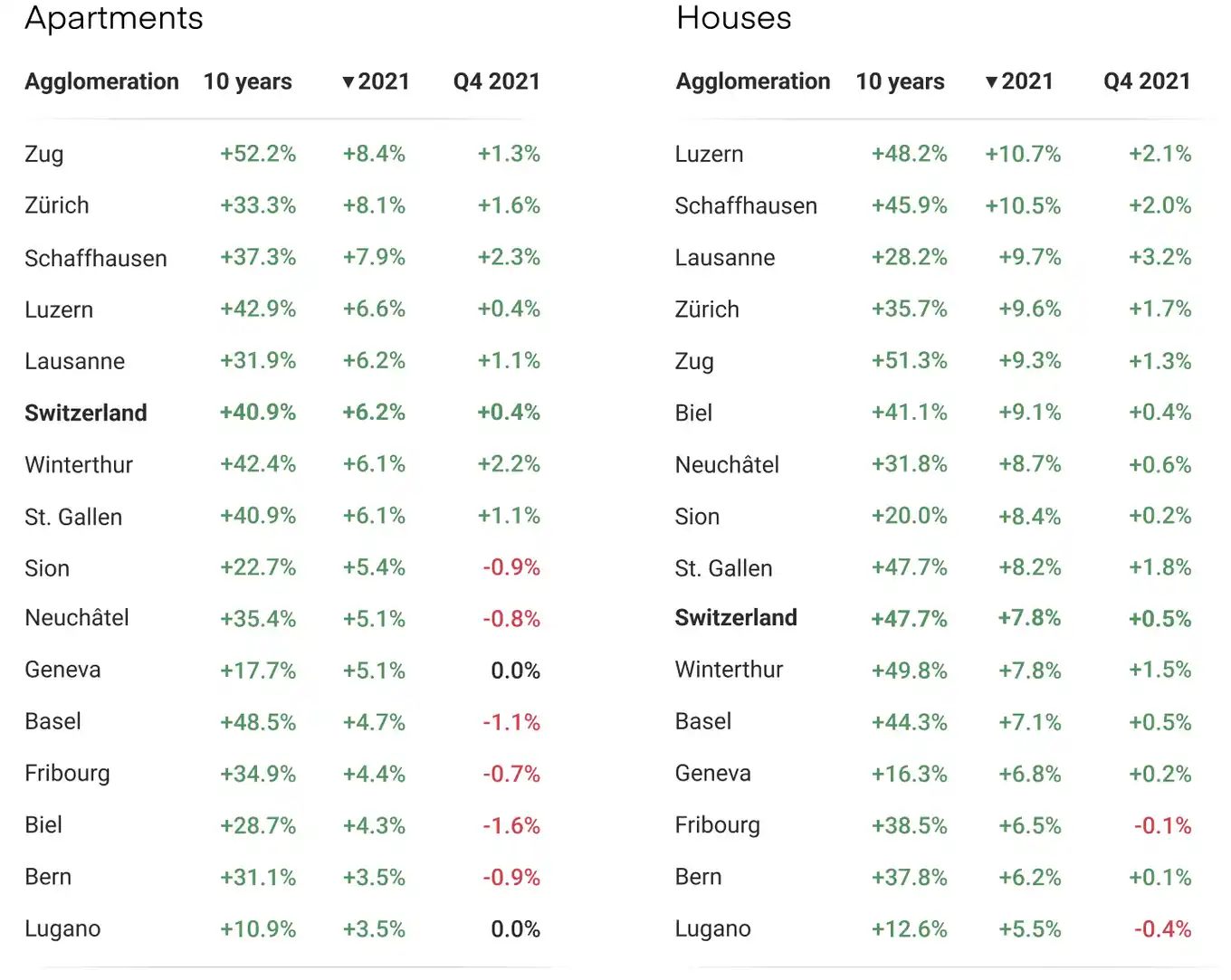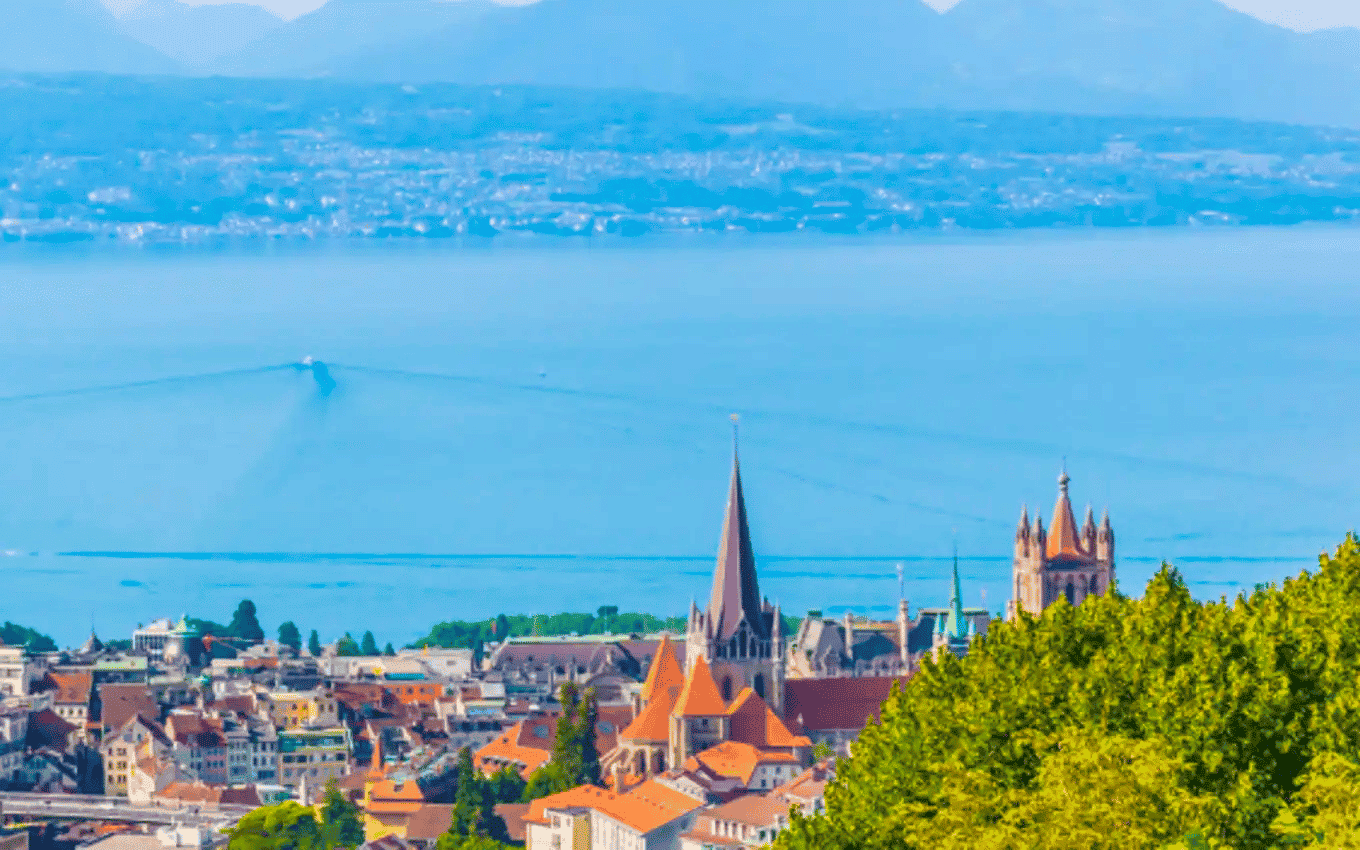 Cantons: evolution of house and apartment prices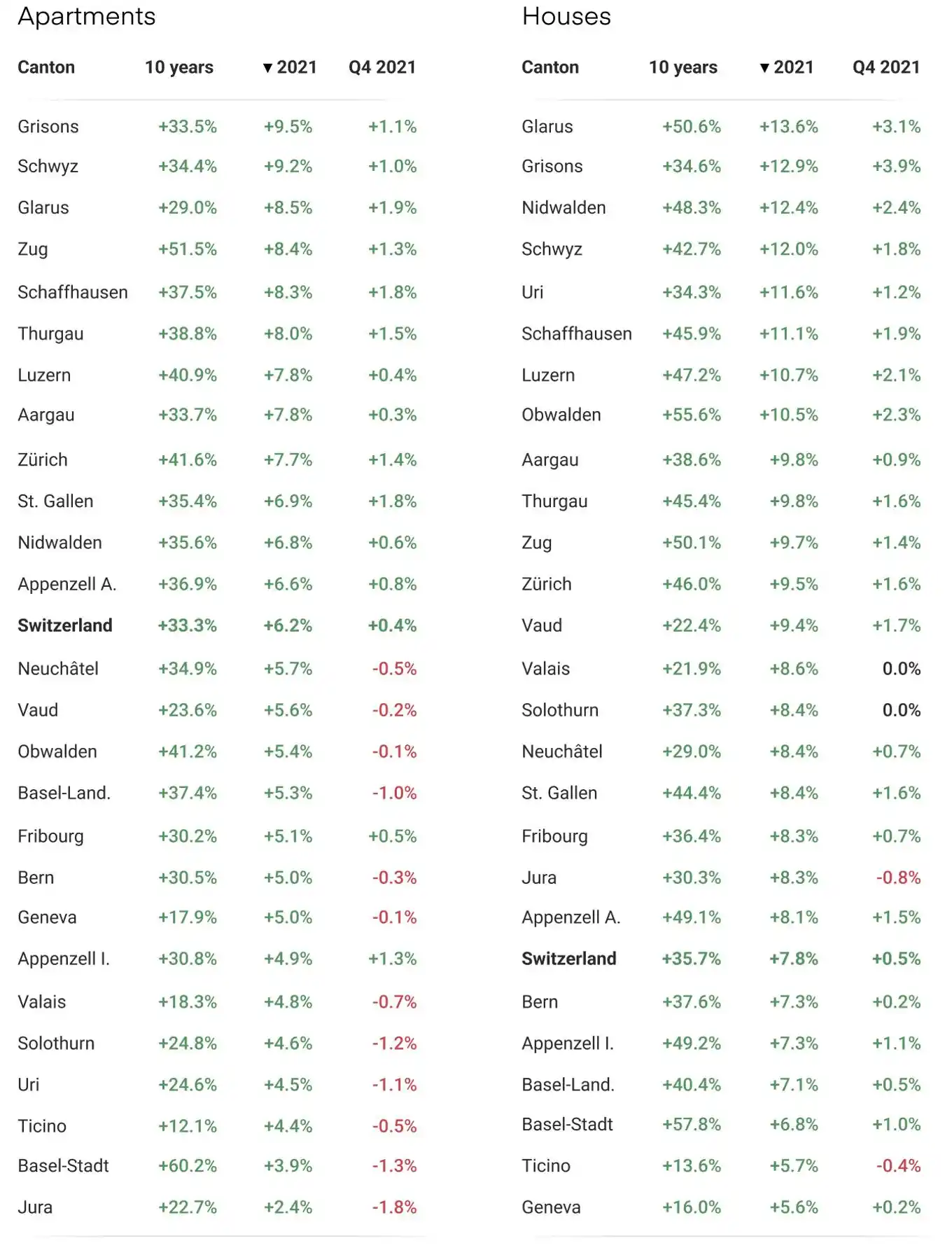 Additional information
Legal Information
RealAdvisor is the commercial brand of the legal entity "AI Partners SA", a limited company headquartered in Geneva.
RealAdvisor
c/o AI Partners SA
Avenue Louis-Casaï 86A
1216 Cointrin
Switzerland