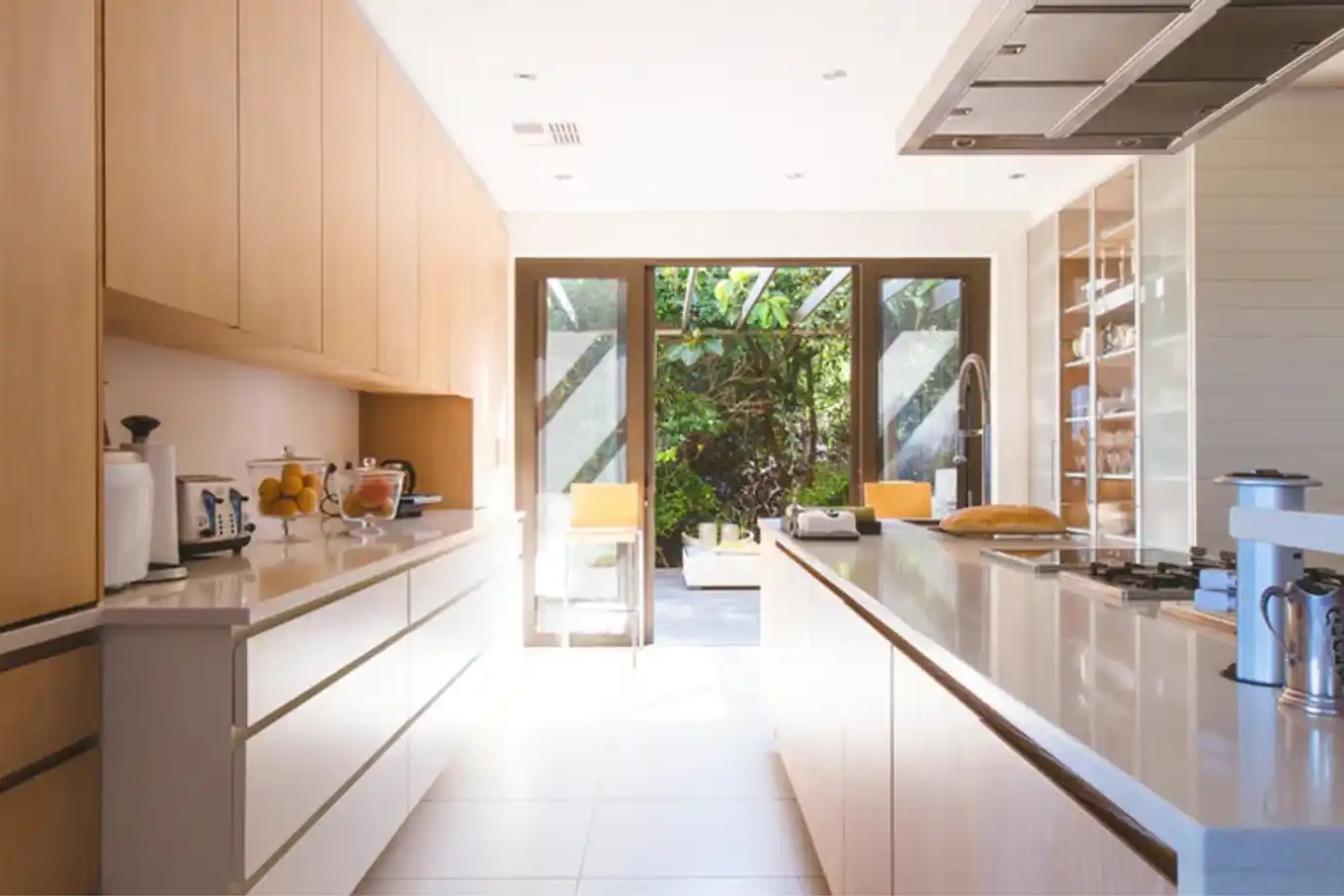 At RealAdvisor, we have sold several hundred properties in the past and in this article we will share a few tips with you about how to succeed in selling your property.
You are at the beginning of a journey that will take you through a number of steps, from your online valuation all the way to signing a successful sale at the notary. There are many important decisions you will make along the way, so let's look at them in order.
When to start the sale process?
If you are living in the property and you wish to sell, you may be asking yourself whether you should find your new home before you begin the process of selling your current one.
To answer this question, imagine that you've found the perfect solution to your relocation needs. You are competing with other potential buyers and to secure your purchase, you must make a decision quickly, secure your financing and proceed with the purchase. If you have not yet started the sale process for your current home, you will likely find yourself under time pressure and at risk of rushing the sale, resulting in a sub-optimal sale price. Even worse, you may fail to sell your home on time and miss out on the new purchase.
Therefore we recommend you start now. You can use a so-called "Forward sale", which allows you to calmly find your new home and avoid unnecessary stress.
Selling by yourself vs. working with a professional?
The second question that you might be asking yourself is whether you should be working with a real estate agent or trying to sell on your own. Nowadays, if you wish to sell your home by yourself, it is possible thanks to real estate portals and other available online tools.
Nevertheless, 80% of transactions that are successfully concluded are realised with the help of a real estate professional. Unlike most people, they already have a wealth of experience with selling real estate. If you choose well, your agent has sold many properties in the past and knows exactly how the process works and what mistakes to avoid.
Professionals also have access to advanced tools that are not available to the general public, to help them analyse the market situation, promote their listings and stay on top of new enquiries. A profession agent will also have more time at their disposal to dedicate to your transaction and are in a better position to highlight the strengths of your property than you are. Just like it would carry more weight if a professional critic labels you as the best cook in the world, as opposed to you claiming this title yourself, it carries more wait if an independent professional justifies the value of your property.
RealAdvisor works with the biggest network of experienced local professionals, to give you the best possible assistance in selling your property - 100% success-based, no up-front fees.
Once you've made the choice of who will handle the sale, you need to decide how much you will askfor your home. In view of a real estate transaction, there are actually 3 different prices that come into play during the sale process:
The asking price: this is the sale price that you set, when you first put your property on the market.
The offered prices: these are the offers that you will receive from buyers bidding on your home
The transaction price: this is the price which will eventually be paid at the notary after all negotiations have taken place.
In the meantime, your home is still the same, with its fair market value.
The value of real estate, just like values of all commodities in all markets, is determined by the forces of supply and demand. Similar properties on the market in your area constitute the supply. The demand is made up of buyers who are searching for a property like yours.
It is very important to start your sale with an asking price that is in line with the actual market value of your property. If not, you run a risk of "grilling" your property. This term is used with properties that have been on the market for too long, causing doubt and loss of confidence in the eyes of potential buyers. In the end, by setting an asking price that is too high, you are likely to lose time and eventually sell for a price that is even lower than what the original price could have been if chosen right.
RealAdvisor gives its agents the best tools to determine the market value of a property, analyse the local supply and demand and set the highest possible asking price with you.
With a set asking price, it is time to prepare your property to be well presented and ready to start the sale process. To begin with, it is crucial to tidy up and make everything look nice and clean. Some might call this "home staging". It is a fancy term, which essentially means removing unwanted items from the interior. Your holiday photos or a collection of porcelain dolls do not interest potential buyers. Instead, they will try to imagine themselves living in the space they are viewing, which is easier without the personal items of the current owner all around.
Once this is done, you'll need to take photos of your property. Make sure you highlight its strong suits - a spacious living area, a manicured garden or an exceptional view. At RealAdvisor, we would engage the service of a professional photographer, prepare a virtual visit, make 3D floor plans, even shoot an aerial video using a drone, to make sure your property is impeccably presented.
You will also need to prepare all relevant documents and files. All this will help paint a compelling picture for those browsing the internet in search of a property and inspire them to come visit yours in person.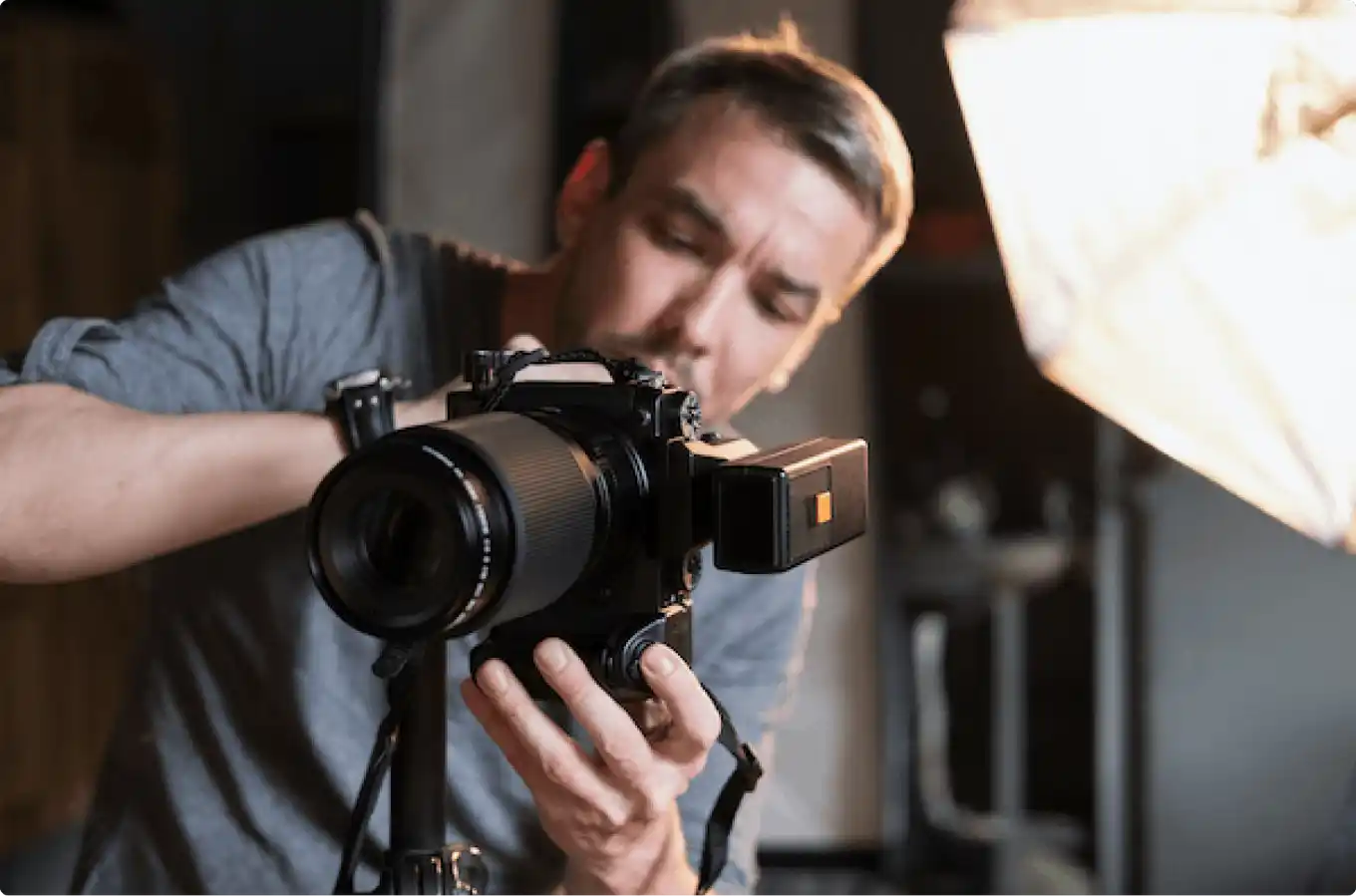 Once your listing is ready, we come to the marketing stage. Here the goal is to make sure the maximum amount of potential buyers see your property, have their interest caught and arrange in-person visits. How is this be done?
First, there are real estate portals. You may already be familiar with the large ones. In fact, there are a total of 14 in Switzerland alone. Ask your agent how many portals they are able to publish your listing on, to get an idea of how efficient they are.
Next there are social media platforms, search engine optimisation and databases of buyer contacts. Each agency keeps a database of active buyers to whom they can actively propose available properties, including yours. All of these tools should be part of a good real estate agent's toolbox. At RealAdvisor, we have them all and a couple more tricks up our sleeves as well.
There are also more traditional methods of advertising your property in addition to online marketing. For example, a "For sale" sign in front of the house, flyers in the window of the agency, or advertising in the press.
Once again, the goal is to show your property to a maximum amount of potential buyers on the market. If successful, you will start to conduct viewings.
At this point, you enter a game of negotiation and communication. Again, it is crucial to have chosen the right partner with whom communication is fluid, transparent and regular. Your agent should be reactive, respond to emails or phone calls at any time of day, even on the weekend, to make sure your sale is advancing and buyers are confident.
With RealAdvisor, most tasks happen automatically and you are always kept in the loop, with 24/7 access to our buyers portal, where you can follow the progress of your sale - how many enquiries came in, scheduled calls and viewings.
Information flows frequently between all the different parties involved at the end of a transaction. We have already mentioned the buyers, but there are also the banks, who will finance the purchase and require documents in order to do so. The notary will be the one preparing the sale documents, and of course there is you, the seller. In the middle of all this sits the agent, who makes sure communication flows in all directions as it should and ensuring the transaction runs smoothly.
If all goes well, you will finally arrive at the notary, where the transaction takes place.
The next step for you would be to carefully consider and choose a partner who will help you determine the right price, prepare a great listing and market your property to buyers. If you are ready to start the sale process, schedule a free and non-binding consultation with our experts by clicking the link below, or learn more about how RealAdvisor can help you with your sale.
Are you ready to start the process?